SDK
Create Professional Video AI Solutions with NexVDO Software Services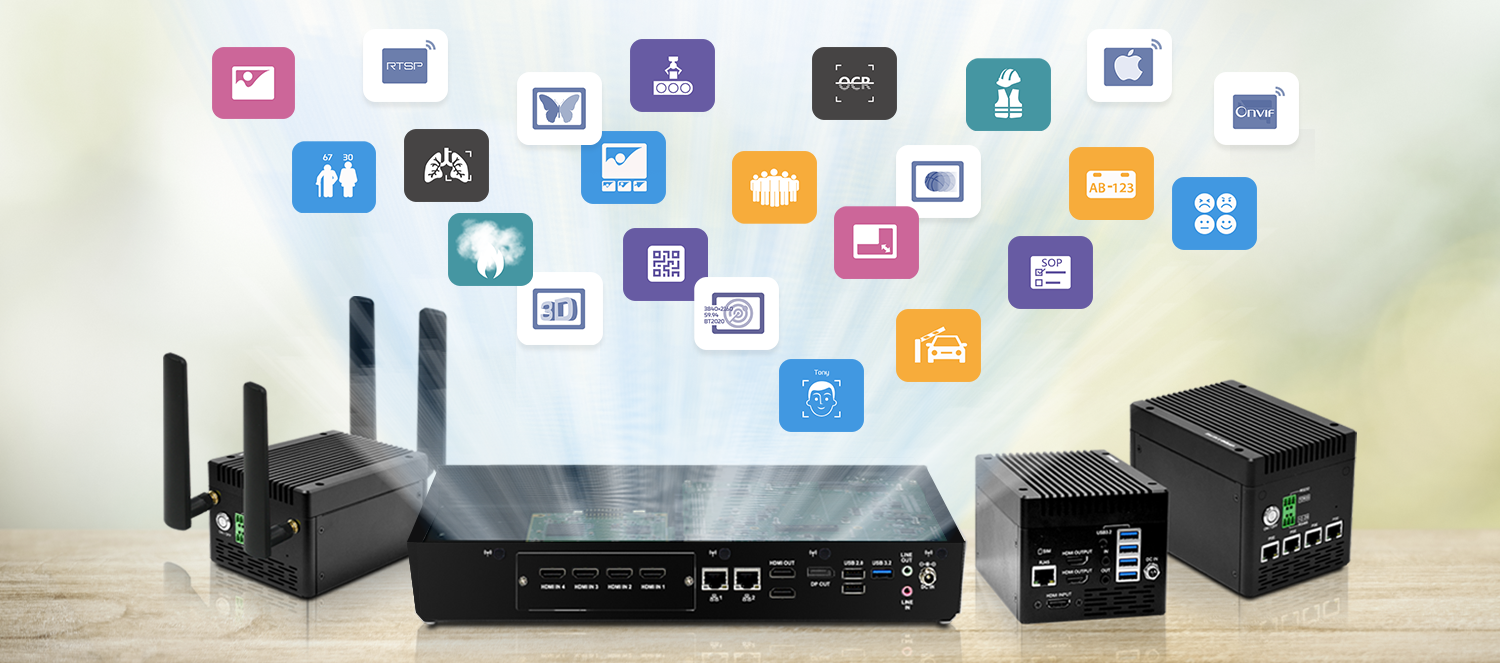 YUAN not only provides fast and flexible hardware customization services but also excels in combining professional video software and hardware integration capabilities to precisely meet your specific needs. NexVDO SDK is a software service solution based on all of our platforms, which helps reduce your development time and accelerate product time-to-market. If you need more customized consultation, please feel free to contact us at Sales@yuan.com.tw
NexVDO SDK stands out in its feature design, offering four main modules for video capturing, recording, streaming, and AI analysis to expedite your development process and optimize product functionality. By optimizing NVIDIA and Intel GPU/NPU technologies, we provide unprecedented computational performance, significantly enhancing your product's computing capabilities. Whether you are using the NVIDIA Jetson or Intel X86 system work platform, our cross-platform unified APIs interface will make your product development easier than ever!

— NexVDO SDK Function Block —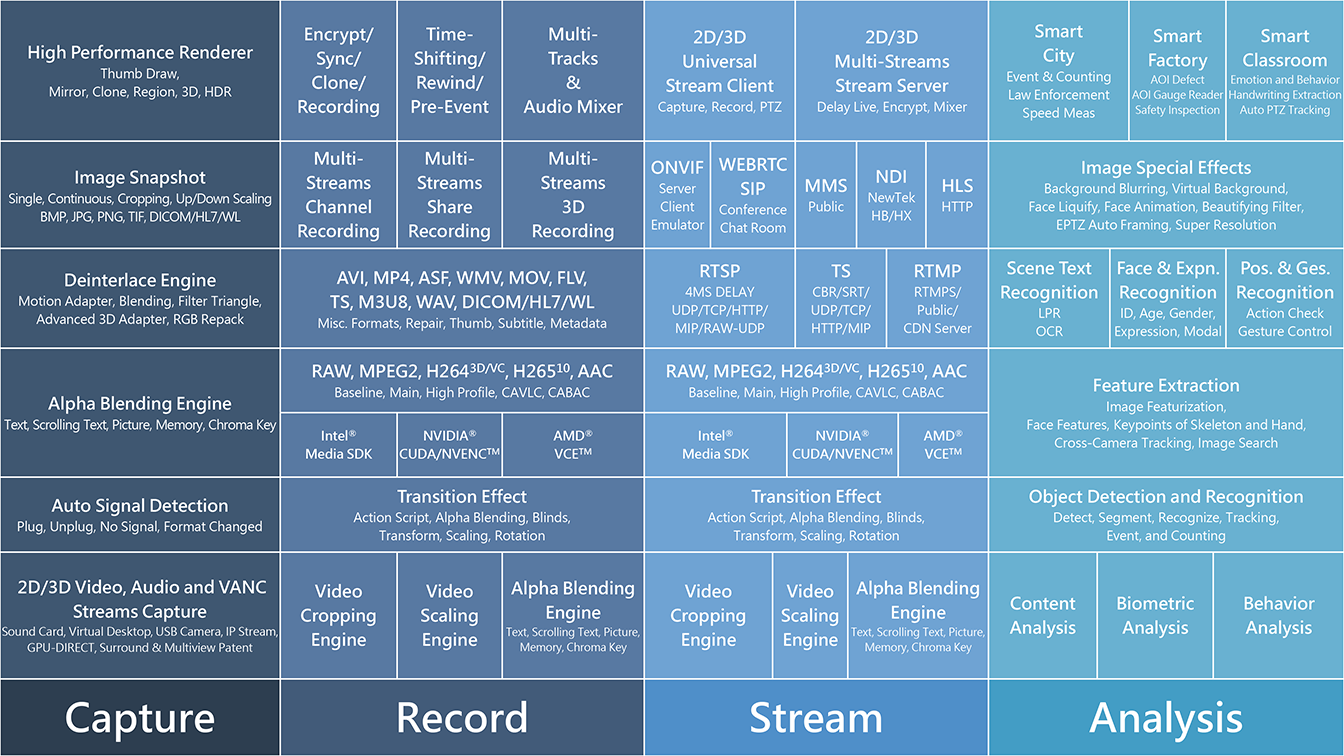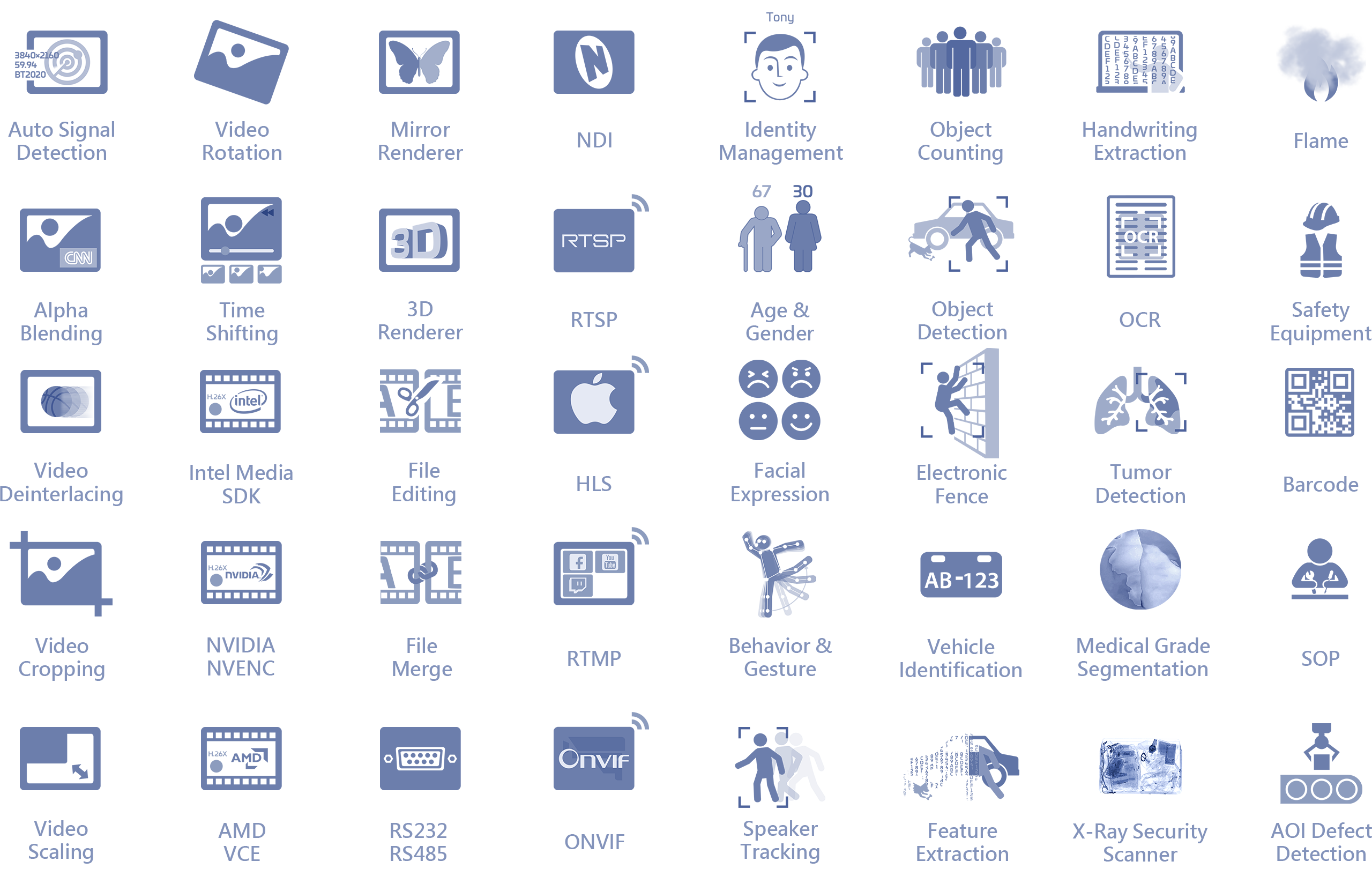 — Technology —
Video stream capture plays a crucial role in today's digital world. Whether for media broadcasting, remote video conferencing, industrial inspection, or medical surgeries, the primary step is to ensure the complete and effective capture of video information ......
The importance of video is gradually increasing in various industries, especially with the application of artificial intelligence. This makes capturing and recording a large amount of video data crucial. In order to achieve high-quality video recording, post-production ......
In the past, multimedia data could only be stored on local devices, but with the continuous expansion of the internet and the rapid advancement of audio and video compression technologies, streaming applications have transcended the barriers .......
Video analysis is a critical application area of artificial intelligence (AI). With the improvement in GPU computing capabilities, various industries are integrating video AI to assist in making traditional tasks more intelligent. Tasks that used to take months ......
— SDK News —
YUAN is dedicated to integrating essential functionalities across various markets. Since 2018, YUAN has progressively integrated DICOM, WORKLIST......
Nov. 24, 2023
YUAN High-Tech ( TW : 5474 ), a global leader in video capture modules, proudly announces its recent achievement of securing the 1st rank in......
Nov. 23, 2023
This month, YUAN High-Tech ( TW : 5474 ) is set to announce the release of its latest multimedia software development kit......
Jan. 16, 2023
— Application —