YUAN Showcases Advanced Smart Medical Solutions at MEDICA 2023

YUAN High-Tech (Stock Code: 5474), a leading innovator in video-audio capture technology, is set to present its state-of-the-art smart medical solutions at MEDICA 2023. Attendees are invited from November 13 to November 16, 2023, to visit YUAN High-Tech at Hall 15 / C32-7. The exhibition will highlight YUAN's latest advancements, including the innovative 4K 3D AI Real-Time Recognition System, the comprehensive SDVoE medical imaging management solution, remote surgery 4K60 Live streaming solution and the versatile 4K60 3D Converter for surgical applications.
4K 3D AI Real-Time Recognition System - VPP6N0 IGX
YUAN High-Tech's 4K 3D AI Real-Time Recognition System, the VPP6N0 IGX, stands at the forefront of medical imaging. Powered by the NVIDIA IGX platform and the robust RTX-A6000 graphics card, it boasts an AI processing capacity of up to 700 TOPS. The system is designed with compatibility in mind, utilizing the NVIDIA Holoscan SDK and DICOM image formats for seamless integration with existing medical systems. Its real-time precision in classifying more than ten different types of human tissues is crucial for providing data support that enhances the effectiveness of surgical procedures and diagnostic accuracy.



Remote Surgery 4K60 Live Streaming Solution - VPP6N0 NX-S 5G
The Remote Surgery Live Streaming Solution, VPP6N0 NX-S 5G Powered by NVIDIA Jetson Orin™ NX. Equipped with SC750N1 M2 capture card, which facilitates 4K60 4:4:4 10-bit image capture. This system integrated with YUAN's proprietary SkyLink X transmission technology, it guarantees instantaneous streaming within 50 milliseconds, delivering a truly real-time transmission experience.



New 4K60 3D Converter - Advanced Surgical Applications
YUAN High-Tech is proud to introduce their latest innovation in surgical imaging, the 4K60 3D Converter, which enhances surgical visualization by supporting two 2D video streams converted to one 3D video and vice versa. This technology allows for various 3D models, including Side by Side, Top and Bottom, Line by Line, and Frame Sequential, to accommodate different surgical and diagnostic needs.



SDVoE over 10G Medical Image Management Solution
The 4K60 10G SDVoE solution is a testament to YUAN High-Tech's commitment to revolutionizing medical image management. Utilizing state-of-the-art SDVoE technology, it handles uncompressed 4K60 4:4:4 video inputs and allows for highly customized multi-scenario applications. With its centralized control over image management and distribution, this technology significantly enhances workflow efficiency, treatment quality, and patient safety in medical environments.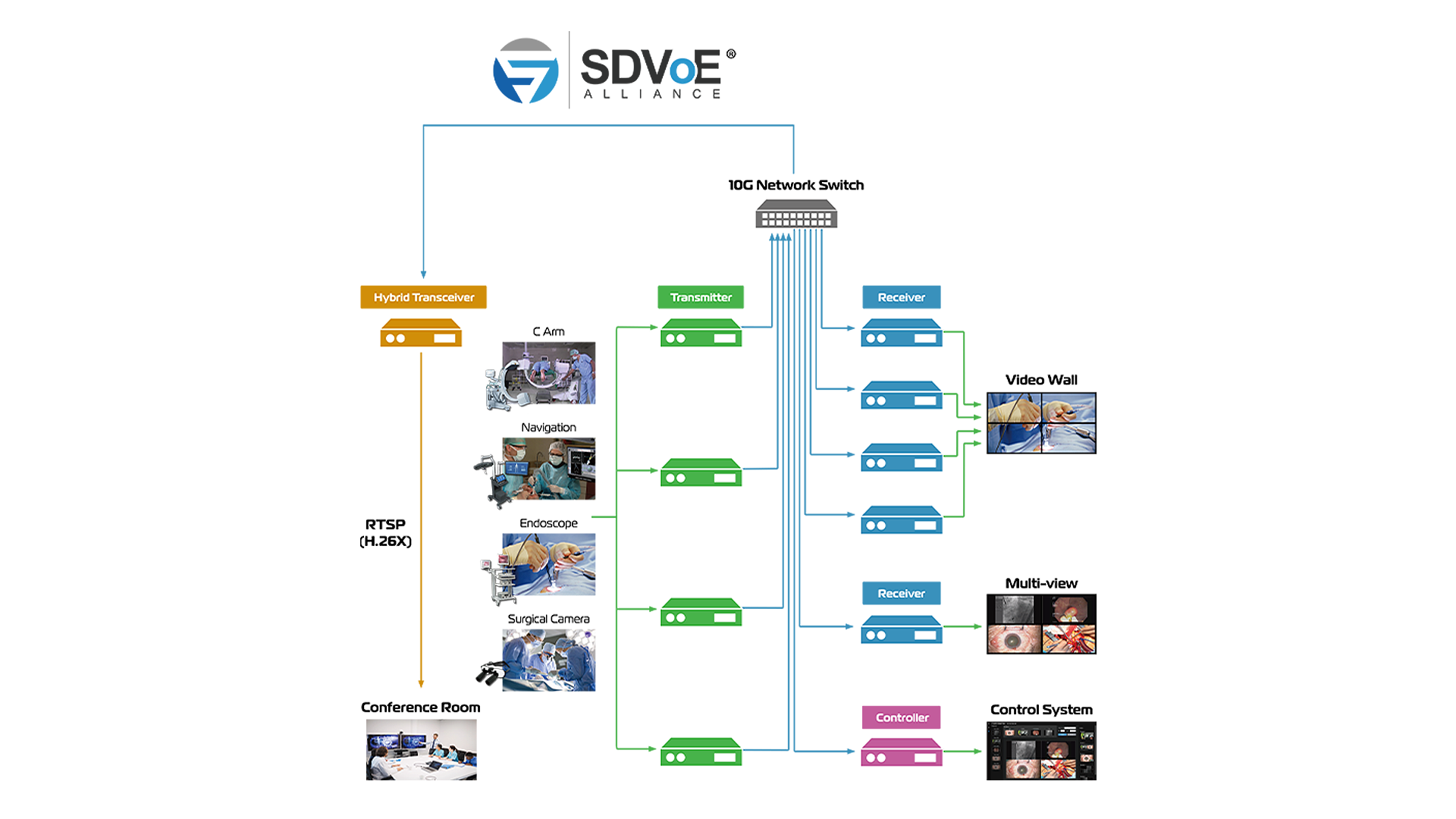 YUAN High-Tech is extending an invitation to industry professionals and partners to join them at booth C32-7 to explore how these sophisticated technologies can contribute to the advancement of medical science.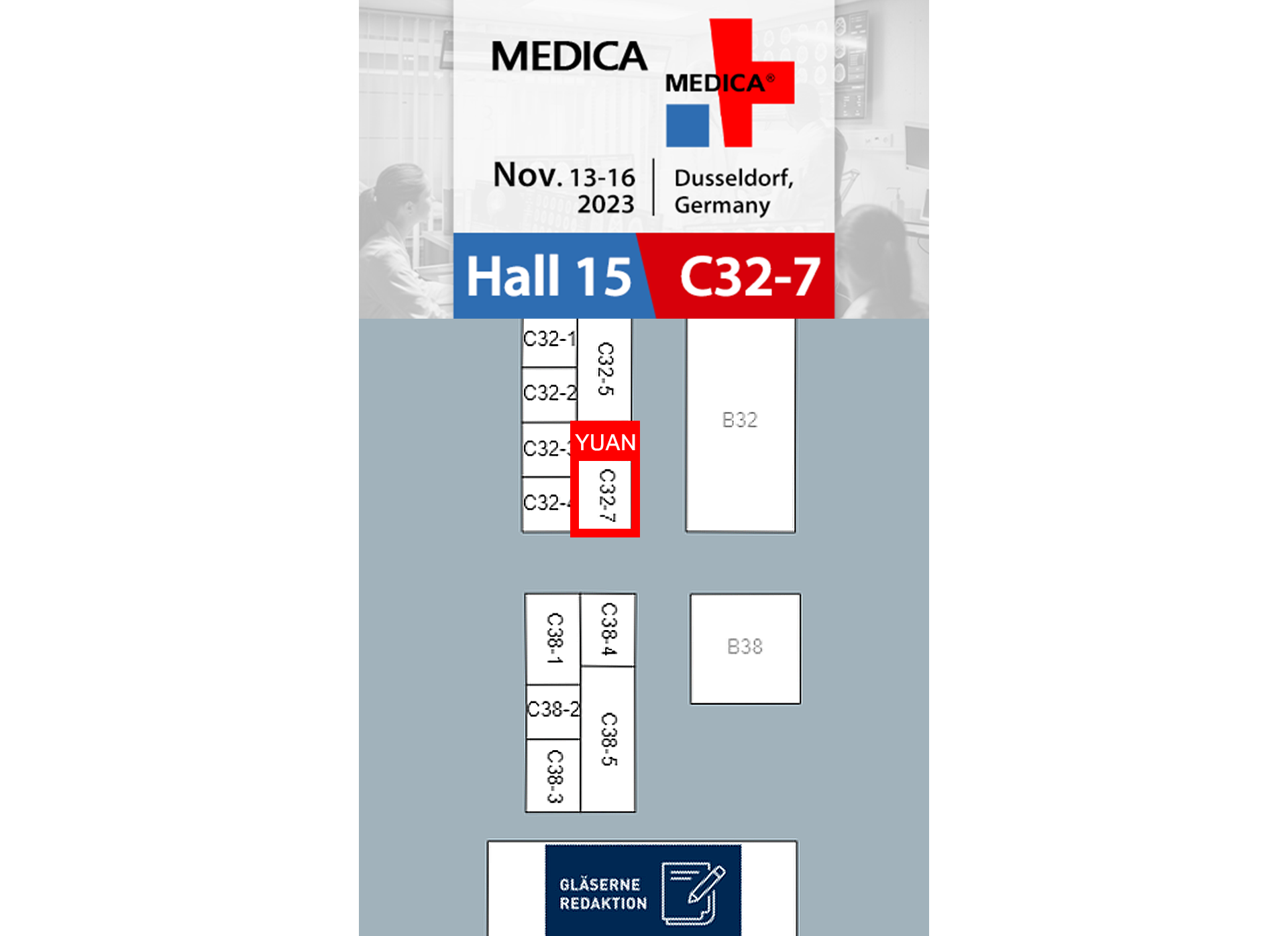 For more information about these cutting-edge solutions, please visit YUAN High-Tech's official website at www.yuan.com.tw, or contact sales team directly at

sales@yuan.com.tw